I've been wanting to post this for a while...and I kept forgetting. Then I'd get into the Google Reader and find so many more goodies...and still not be at the actual computer. But, today, everything aligned right and here I am. We've been downloading some books for reading/printing and I opened the Reader so I could grab the proper address.
She shares a wealth of good, free, homeschooling items....vintage readers, classics online, etc. There is more than enough good stuff there to keep you very busy reading, printing, researching and more.
And another great sharing, and freebie to boot:
Teaching With God's Heart for The World
curriculum downloads about world missions. There are some other goodies over at Harvest Ministries as well...
M.A.P.S. for Kids
(a 5 day VBS). We are always watching for good ideas we can use
as-is
or use as starting off points to create something new ourselves. Most often, being and out of the box kind of person, we just use things as starting off points...I'm very much a glean everything useful in some way from even the pile of weeds sort :o)
Honey Roasted Peanuts from Make it From Scratch
...Ah-Ha!!! I have a 25# bag of raw peanuts just waiting for a purpose in life! I do believe I've found a good purpose for quite a few of them...now to get shelling! And I found
Caramel Corn
from unrefined sweeteners too...yum!
Passionate Homemaking
shares
alot
of great recipes...these are just a couple I want to try soon --
Healthy Pumpkin Pie
and
Sloppy Lentils
in the crockpot. There are many many more there...keep looking around.
Some podcasts from
Boxcars711 Old Time Radio
...we bought 3 sets of 20 CD's a few years back at Sam's Club...Mysteries, Westerns, and Detectives. They were assorted old time radio shows and we love them. We've listened to them I can't tell you how many times. That's a favorite of ours...which is why I love finding more online.
Homeschool Radio Shows
has a great site, as does
Old Time Radio
and
Kiddie Records Weekly
, and we found this one today on a bunny-trail from blogger to blogger. Just another gem to add to our collection.
In fact,
PawPawHollerHome
shared a great listing of online radio show sites...(as well as a great collection of
free homeschool sites here
)
Sites With Free Old Time Radio Shows
Journeys Into American History
Old Time Radio Show Catalog -daily downloads.
OTRPod.com: Free Old Time Radio Podcast Downloads -mp3 podcasts of "Same Time, Same Station"
Old Time Radio Free Podcast and Downloads -lots of music here
Internet Archive: Old Time Radio -single episodes or whole collections
Free Old Time Radio Show Downloads
Zoot Radio -must create a free account
Old Time Radio Fan -daily features
Live 365 Internet Radio: Old Time Radio -84 Old Time Radio stations
When Radio Was -daily shows
Old Time Radio Mystery Theater
Old Time Radio Podcasts from Podcast Directory -several podcast sites listed here
Old Time Radio History and Info
Old Time Radio as a History Lesson
Radio Days: A WebQuest -Take a journey back to the "Golden Age of Radio" as you learn about Radio Days.
Brief History on the Golden Age of Radio
Old Time Radio Personality Line-up Page 1
Old Time Radio Personality Line-up Page 2
The Original Old Time Radio WWW Pages
Old Time Radio -Radio Days: A Radio History
The David Levy Classic Radios Collection
Old Time Radio Actors and Their Roles
Sound Effects in Radio Broadcasting
Back of the Mike -How Radio Sound Effects Are Made (1938)
Open Directory: Old Time Radio -even more links here
Want to see how proper young ladies and gentlemen were expected to conduct themselves in earlier times?
This is a great list
. We will probably be using this along iwth our George Washington's Rules of Civility.
More classic literature free to download over at
The Baldwyn Project
.
Graham Family Ministries
has a wide selection of EBooks, and
a great blog
to keep you updated. I was reminded about the
Scripture Memory System
I had once found over at
Simply Charlotte Mason
through here as well. As well as
A Child's Geography
, someone had mentioned on a blog once. I lost the link and never really checked it out. Now I can look it over again.
These look fun --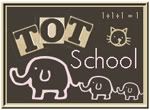 I'm sure I can find many many ideas to glean from here to make our schooling more fun!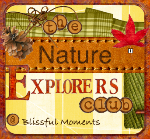 We already love the
Handbook of Nature Study blog
activities, and I'm sure this great site will just give us more ideas to use.
The Crafty Crow
has a lot of ideas for crafting we can use.
And this book,
Mother's Remedies
, by T.J. Ritter, is a great addition to my collection here. It is available in many forms as a download.
Now, if you made it this far, you have surely found some things you can use here in this link carnival, right? I mean, honestly honey, if you can't find it listed among these links, or their individual shared links as well, then sister, you simply don't really need it!
And yes -- this is how ADHD my days tend to run. I can shift gears and change lanes of thought rather quickly and still keep an eye on the lane not taken...just in case :o) Ahhh, a blessing and a curse alike.