A sampling of goodies shared on the Facebook Wall...
a primary and intermediate
children's Bible schedule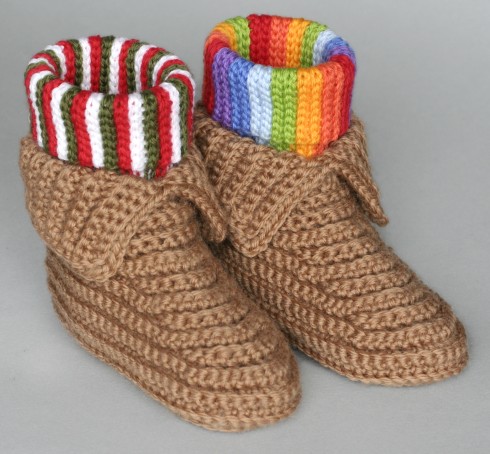 a cute
crocheted soccasin pattern,
with our without the added 'socks' cuff. Isn't that cute?
Tunisian crocheted
soaker pattern
Crocheted cables
adult stocking cap
with ear flaps
a plain but cute
'striped' beanie cap
to crochet
crocheted pinwheel star

,
makes great pot holders, and 3D afghan blocks
a
really cute crochet afghan
with a fun method of joining the blocks, and adding lace doilies to blocks
Emily eager to do her school work...
Moved the chick teens into their new hillbilly'd up pen. They were not very impressed with the space, or the sunlight all day. We popped a large tarp over their pen like a circus tent. Oh yeah, while taking a few pictures of the precious little feathered darlings, one of them bit my bum. Don't think I don't know which one of the 50 it was, because I assure you I do, and that little feathered bit of wicked best be the very first layer to present me with an egg or it's the stew pot for her. Cheeky little bugger. Literally.
There is a small bottle-cap pool in the larger chicken pen. They rarely touch it, probably because it has become more of a science experiment than anything useful for them. It has developed plenty of algae over the months, and we left it alone because we noticed a huge catch of frog eggs in there among the pine needles and grasses that have fallen in. Now, those eggs have either hatched or been eaten long since, but while cleaning out the pen area, we noticed this little guy living in there. We left him alone in there. If he has managed to evade the chickens this long, he deserves his little habitat.
Some Android apps for homemaking and other uses. I use a few of these, though not on my cell but have found them for the iPad instead
A
Civil War lapbook/notebook
from Jimmie's Collage blog
A page showing how a couple converted an
old school bus into their own RV
, complete with solar power.
Beacon Lights of History series
We love using the His Kids radio for morning devotional time. I use the app on the iPad, but you can listen to this station, as well as several others geared toward children, on the
Tune-In radio
site
Here is a neat idea for
creating a chore chart

,
school planner or home-keeping board
A neat
DIY mason jar chandelier
. I think this would be cute with some colored tissue Mod Podge'd on some of the jars
Homemade liquid hand soap
tutorial
I shared
Nourishing Treasure's Master Recipe List
...so many great recipes!
Need
craft ideas
for your school days? Definitely worth visiting some of the many link-ups via iHomeschool Network's
The Ultimate List Guides
...there are lists for everything, not just artsy fun.
I shared a great link to
Molding Minds Homeschool blog
on Thanksgiving goodies for your homeschool fun
Southern Disposition shared a really neat
folding dollhouse tutorial
that uses 3-ring binders. How cute!
There was, of course, plenty of 'political' chatter this month as well, but to share in anything like that, you'll have to visit me on Facebook (be sure to let me know how we 'know' each other, such as via my blog here, otherwise I don't accept new Friends)
Still no calf here. All I can figure is we should have seen something the beginning week or 2 of August, and here we are nearing the end and nothing. So, apparently the AI was a bust and we now have a dried off jersey with no hopes for fresh milk or butter until next year. Not exactly the highlight of the month I had hoped to share, but it is what it is I suppose.
Homesteading isn't all fun and games and cheery blog notes. Take for example my past few days...while prepping the new chicken yard, I apparently mixed with some weeds I shouldn't have and of course, I am an itchy, swollen eyed mess now. My beverage of choice the past 2 days has been liquid Benadryl unfortunately. No sign of it decreasing much so far. Just look like a combination of Fat Albert and a puffer fish. I could scrape my skin off and not even care at this point, I am itching so bad along my cheek, temple and forehead. Usually I am not affected by the nasty side of nature out here until much later in the season, like October or so, but the weather lately has been absolutely incredible...our temps have been in the upper 80s, but the humidity level has stayed below 45% and I couldn't pass up the outdoor chores I was putting off. That'll teach me.
Dewey and Chris have been working steady as usual. That's a good thing, but it's really past my ability stretch to be pleasant about the away from home work any longer. I don't like it. I know, a job is something to hold on to these days, unemployment numbers may appear to be dropping if you listen to mainstream bought-and-paid-for media offerings, but common sense tells you different. There hasn't been some magic influx of newly created jobs, there has simply been large numbers of folks dropping off the benefit rolls. So, working and a paycheck is good, but this single parent thing has really left me raw. Their next job...eastern Illinois, 9 1/2 hours away from the homestead. It's hard to be pleasant with that. There is a small upside I suppose, for Dewey anyway...he is just 3 hours from visiting my Mom and our oldest daughter up north. At least someone gets to make visits, that's good.
Anything else worth mentioning? Hmmm...bum bite from chick, swollen eye from weeds, husband working a long distance from home, no calf this year...that probably sums up the month as it stands around here. September starts off the next round of birthdays here as Wild Child turns 11 already, Great Great (my grandmother) turns 93, and oldest son turns 26. We have 3 birthdays coming in October as well, then 1 for November, 2 for December, 2 for January, then our anniversary in February marks the end of the 'celebration run' for us.
Now to go drink some more Benadryl and rub my face down with alcohol to help dry this blasted itchy rash.
Keep stocking that pantry and put up plenty of goodies as the gardens play out. This winter and coming year will be a rough one for those who kept thinking stocking up and getting prepared was for crazy folk. Crazy or not, we'll be far more comfortable as food prices take off thanks to the drought, oil prices rise as they normally do, and more jobs drop off the lists. Here's praying November sees a serious upheaval in D.C. and we really get the 'change' we were promised!